A
rectangular flowerpot plastic mold
is a type of mold used to create rectangular shaped flowerpots out of plastic material. These molds are typically made from metal or aluminum and are designed to withstand the high temperatures and pressures involved in the plastic injection molding process.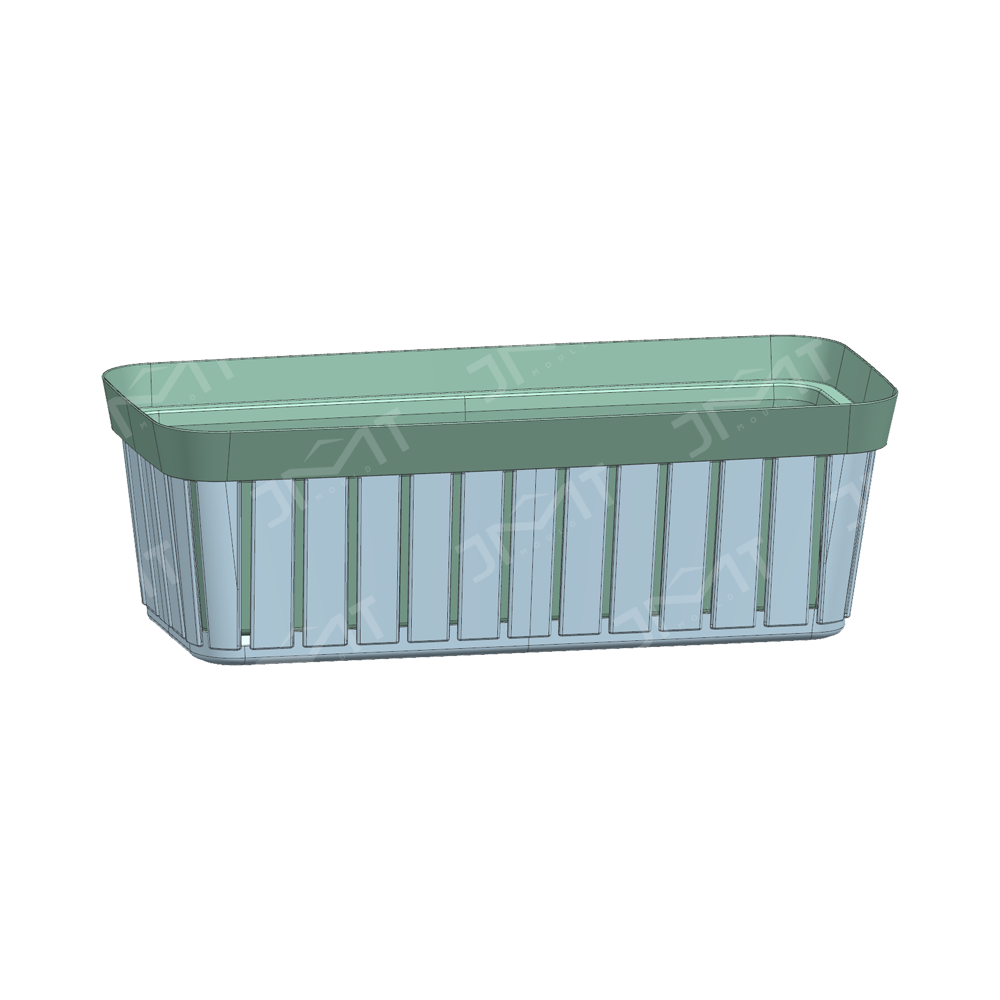 The process of creating a rectangular flowerpot plastic mold begins with the design phase. During this phase, a 3D model of the desired flowerpot shape is created using computer-aided design (CAD) software. This model is then used to create a prototype of the flowerpot, which is used to test the design and make any necessary adjustments.
Once the design is finalized, the mold is created using precision machining techniques such as CNC milling or EDM (electrical discharge machining). The mold is typically made from aluminum or steel, as these materials are strong and durable enough to withstand the high temperatures and pressures involved in the injection molding process.
The next step in the process is the injection molding itself. During this step, plastic pellets or granules are heated to a high temperature and then injected into the mold under high pressure. The plastic takes the shape of the mold as it cools and hardens, creating the final flowerpot shape.
After the molding process is complete, the flowerpots are removed from the mold and inspected for any defects. Any necessary trimming or finishing is done at this stage, and the flowerpots are then packaged and shipped to the customer.
One of the main advantages of using plastic injection molding to create flowerpots is that it allows for a high degree of precision and consistency in the final product. The molds used in the process are highly detailed and accurate, which means that each flowerpot produced will be virtually identical to the others. This is especially important for commercial applications, where consistency and uniformity are key.
Another advantage of plastic injection molding is that it allows for the creation of complex shapes and designs that would be difficult or impossible to achieve with other manufacturing methods. The molds used in the process can be highly detailed and intricate, which means that the final product can feature a wide variety of textures, patterns, and other design elements.
In addition, plastic injection molding is also a very cost-effective manufacturing method. The molds used in the process can be reused many times, which means that the cost of each individual flowerpot is relatively low. This makes it an ideal manufacturing method for large-scale commercial applications.
Overall, rectangular flowerpot plastic molds are an essential tool for the manufacturing of high-quality, consistent, and cost-effective plastic flowerpots. They offer a number of advantages over other manufacturing methods, including precision and consistency, complex shape capability, and cost-effectiveness.