If you're looking to create homeware products for your family and friends, a houseware mould is a must-have item. From the popular crate and basket mould, there is JMT houseware mould for every need. 
crate mould
A crate mould is used to produce a range of housewares, from cereal boxes to wine crates. Whether you're looking to produce a limited number of unique products or to make your own household utensils, this mould can be the perfect solution. These moulds are produced by a company in China, who specialize in producing houseware moulds. The company has a reputation for providing excellent service, high-quality products, and fast turnarounds.
Houseware product moulds range in size and complexity, from small to large, transparent to opaque, and single or multi-part. Many moulds have multiple uses, and a single part, assembly, or transparent part can create a wide range of products. A good mould will allow you to make more than one of the same item, giving you an opportunity for win-win business. In addition to these moulds, many suppliers also make custom moulds.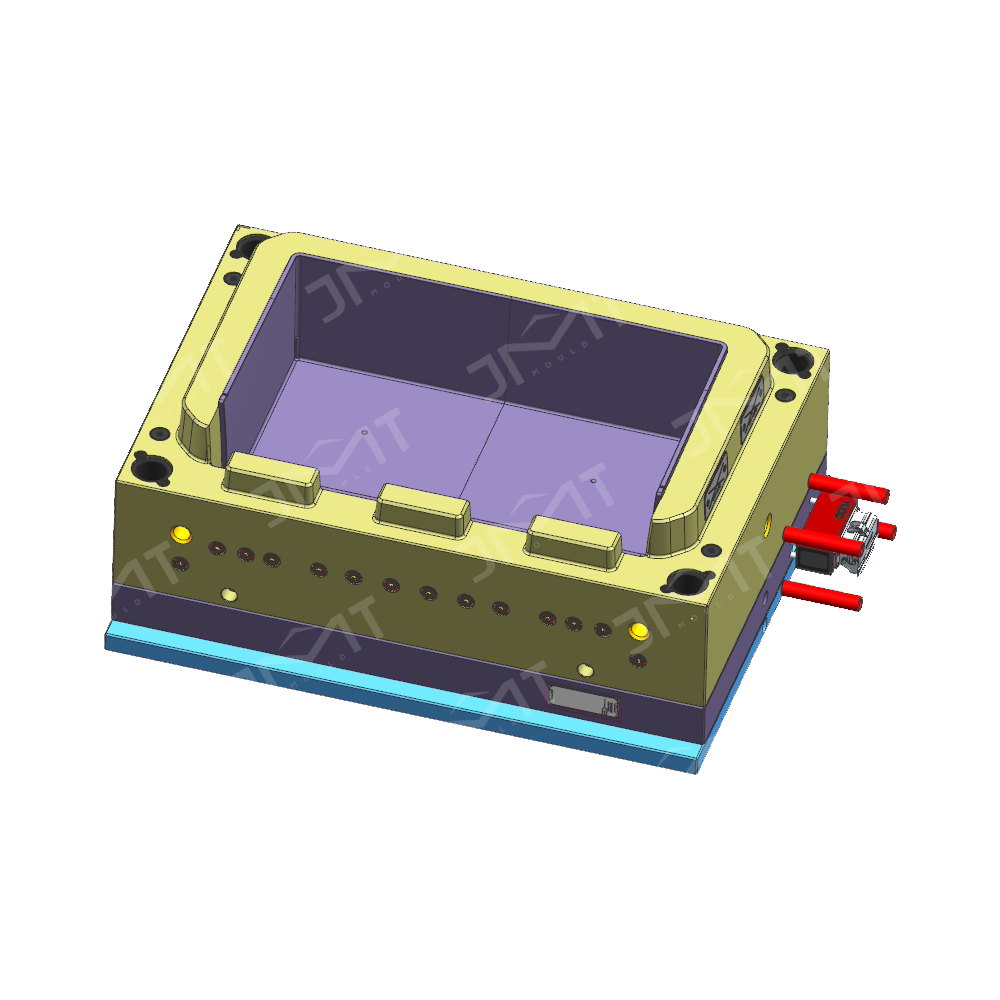 Basket mould
There are many kinds of houseware moulds, including single and double part moulds, transparent and non-transparent parts, and complex structures. To make a particular type of basket mould, you need to know its features. For instance, a small mould is more suitable for making small pots, while a large one is more suited for producing big pots. You should also know the dimensions of the finished product, since a large mould will require more space and a smaller one will fit it perfectly.
Plastic basket moulds are also available. Plastic versions are made from polycarbonate plastic. The moulds are also available for making laundry baskets. The moulds can also be used to make baskets for folding fruit or laundry. Other types of plastic baskets are hand-held and for shopping. JMT basket mould is a great option for producing plastic containers and houseware. The material used to make these products is usually beryllium copper, which helps in cooling the plastic.
Those who are considering purchasing a basket mould for houseware should know the benefits of getting it made from a high-quality supplier. JMT Mould is one of the best double-material mold manufacturers. This company specializes in developing innovative solutions for customers and provides a wide range of houseware moulds. They offer high quality products and have a short production cycle. There are many benefits to purchasing a mold from JMT Mould.
Cap mould
Plastic moulds are useful for houseware and are perfect gift items. They come in different shapes and are useful for storing, displaying, and transporting foods. These plastic moulds are the perfect fit for any kitchen, and they are suitable for both baking and storing purposes. You can choose from a variety of shapes, from round to square. You can also choose from different material types, like silicone and plastic. The main benefits of using plastic moulds are that they are easy to clean, and they come in many different sizes.
In addition to houseware, these moulds are widely used in a variety of industries. They are also suitable for structural applications, including pipework for corrosive fluids. Many companies manufacture plastic moulds, including houseware moulds, so they can cater to a wide range of requirements. They are available in a variety of styles, so you can select the one that suits your business best. If you don't know how to choose a design, you can ask an expert for assistance. The quality of the mould will reflect the price and its service life.
Another popular type of houseware mould is the plastic basket mould. You can use this mould to create a variety of items, including fruit trays, vegetable baskets, and ice-cream containers. It can also be used for other household items, including bread and fruit containers. In addition to these, you can also order custom moulds to suit your specific needs. For more detailed information on these moulds, contact your local supplier.
JMT mould
JMT houseware moulds are a popular choice for a wide range of household products. Made of plastic, these moulds are made from the highest quality materials. With their precision and durability, they can withstand the rigors of daily use. The company's reputation is second to none in the houseware moulding industry. They have won more than 20 national awards for their molds, and are committed to ensuring their products are as efficient as possible.
Houseware moulds are ideal for structural applications and are used in a number of industries. For example, a plastic mould is ideal for corrosive liquid pipework. These moulds are often used for food processing, packaging, and other applications. Some of these moulds are also used for industrial pipework. They are available in a large variety of styles and materials, so it is easy to find the one that best suits your business. A trained professional can help you decide which design is most appropriate for your needs. Remember that the quality of the mould will reflect its price and service life.
JMT has invested the time and effort to be awarded the IATF 16949:2016 and ISO -001-2015 Quality Certification.
The two most common houseware moulds available on the market today are the fruit and vegetable basket moulds. The fruit and vegetable basket mould is specifically made for storing fruit and vegetables. A drain and basket mould, on the other hand, can be used to make containers, giftware, and other household items. In addition to moulding food, JMT offers custom-made houseware moulds for any type of business. There's something for everyone.