There are a lot of different ways to customize flower pots. Terracotta pots and plastic moulds are just two of them. Learn how to choose the right one for your plant. Terracotta pots are typically more durable than plastic, but plastic flower pots can still be damaged if they are not treated with care. This article will show you how to avoid this and choose the best option for your plant. It's also important to choose the right mould for the type of flower pot you are going to use.
Customizing flower pot moulds can be a challenging task. Unlike traditional moulds, silicone pot moulds only create one pot at a time. This type of mould is designed with three alignment indentations and a flat bottom to prevent instability. These indentations can be engraved with text or images. Some companies allow customers to upload their own designs or photos for engraving. The designs can be hand-drawn or a vector file.
Customizing flower pot moulds is a great way to add an unique design to your pots. The process is fairly easy, but there are some steps you should follow to make it look its best. First, you need to remove the plastic from the inside of the pot. Then, you should fill the pot with a thin layer of cement. This mixture should be a few inches thick so that it will stay in place. Once the cement mixture is completely dry, remove the plastic. Make sure to spray the inside of the pot with water daily, as this will help the cement cure properly.
You can also use an existing pot as a mold. This way, you can save on printing material and create a solid, durable pot. This technique will result in a finished concrete pot that has a smooth cylindrical inside and a structured outer wall.
There are a number of effective ways to remove mould from terracotta flower pots. One of the most effective is hydrogen peroxide. It is an effective remedy for removing mildew and mold and should be applied on the exterior of the pots. Once the solution has been applied, rinse them thoroughly with clean water.
Product name:
Plastic round-shape thin-wall gardon pot mould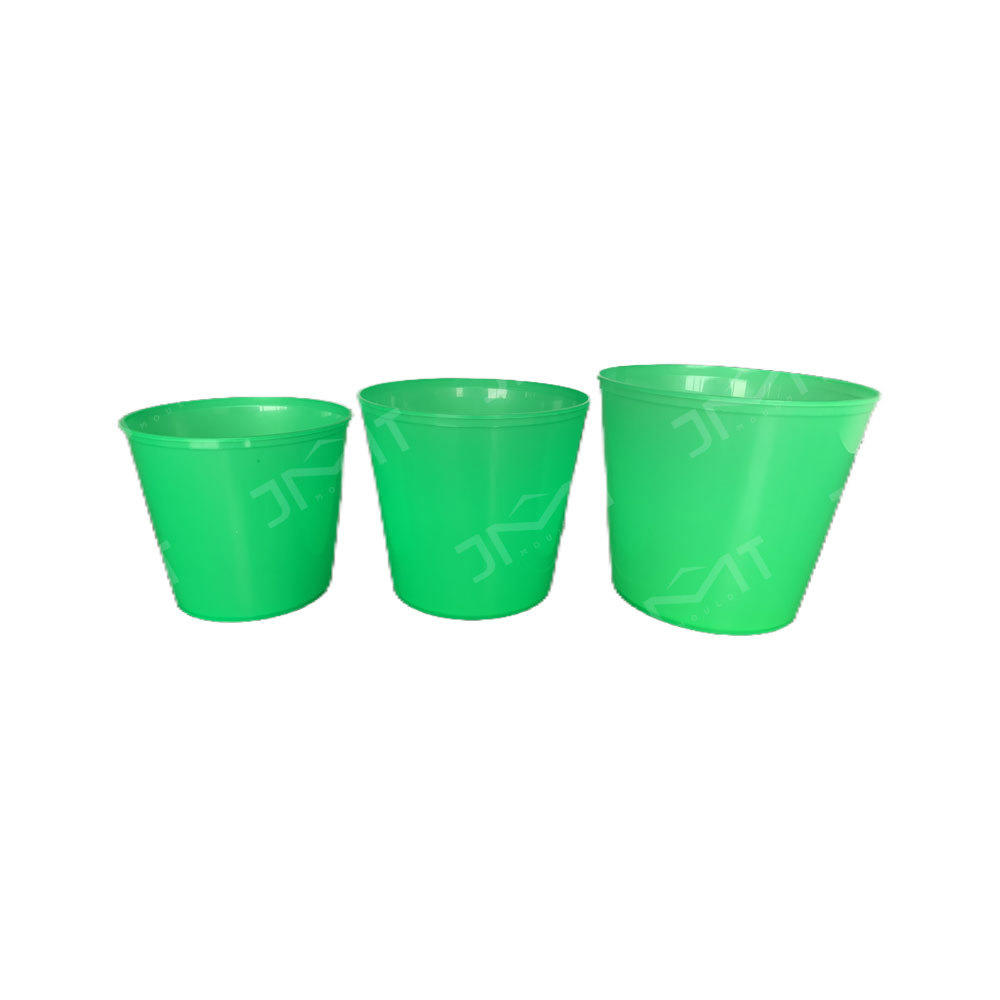 product description:
JMT mould can help you customize the flower pot design you want. We will provide mold design, you only need to provide product drawings or samples, we will make 3D drawings and 2D drawings. Product feasibility analysis will be carried out before drawing drawings, and a dedicated and experienced emergency response team will reduce the risk of developing new products for you.
(1).Steel: S50C, P20, 718H, 738H, H13, 2316, etc.
(2). Mold base: LKM standard mold base, self-made mold base
(3). Cavity number: single cavity mold
(4). Gate form: hot runner/cold runner
(5). Mold packaging: wooden box/mold coated with anti-rust paint
(6).Mould shipping method: sea/air