Air Cooler mould
An Air Cooler mould is a plastic part that is designed to produce an air cooler. Generally, the base and steel of an air cooler mould will be made of Bao P20 or LKM P20, while the internal parts will be made of PP or ABS. The mold is designed for between 500,000 to 1 million injections. In addition, some electrical covers and moving parts will be made of POM or PA. Air cooler moulds are made in a variety of materials, so they can be used for cooling devices of all sizes and shapes.
Regular maintenance of the mold is important, since it will offer favorable conditions for mould growth. Cleaning the mold is necessary before storing it for the winter. Proper maintenance will also help it last longer. A good maintenance routine will include cleaning the mold's tank and pads, and adding exhaust gas. It is also necessary to clean the mold again after unpacking it from storage to prevent it from collecting dust. In addition, quality of the mold will make it last for years.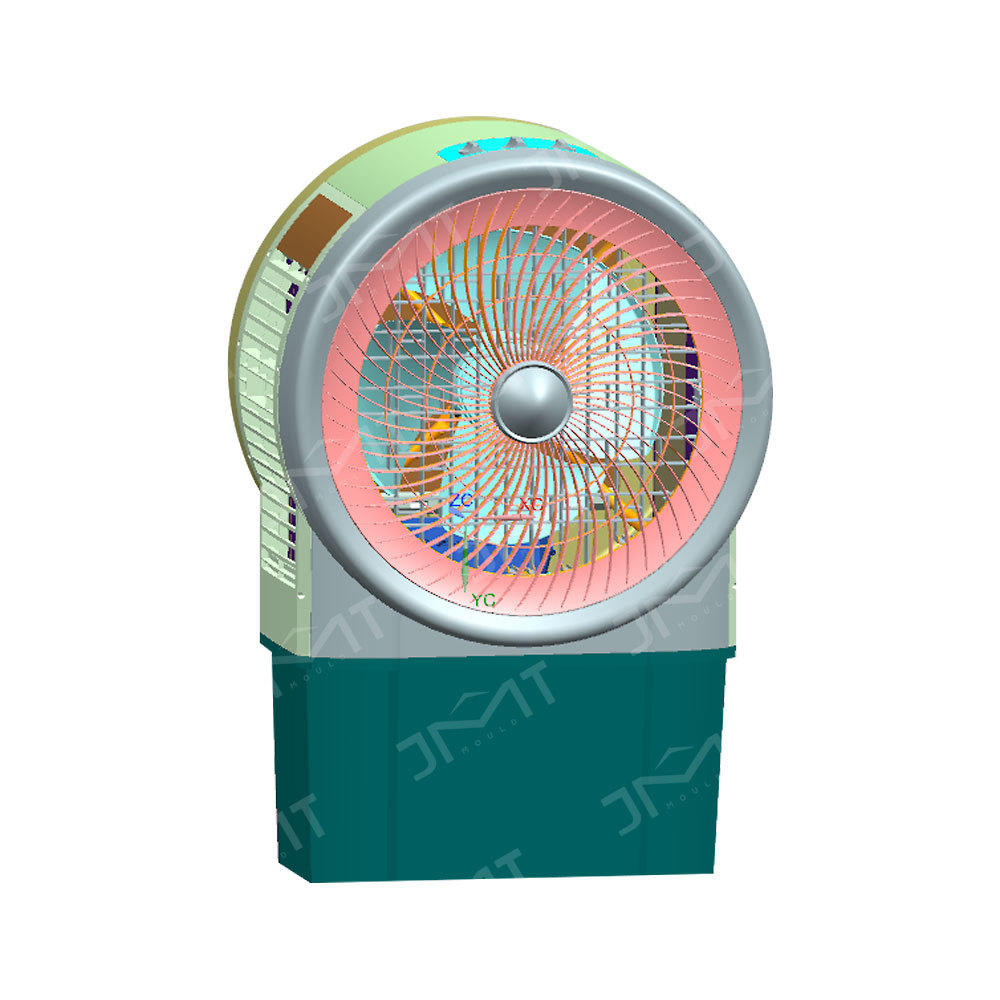 Air Cooler Injection Molding
If you're looking for an affordable and efficient way to produce your own plastic air coolers, consider purchasing a custom air cooler mold from an Air Cooler Injection Molding Factory like JMT mould. These molds are designed specifically for your needs, and are built with a simple, economical structure. Because they are a custom part, the molds are made to order, which means you can save money by having fewer moulds created than usual.
There are a few things to consider when selecting an air cooler injection molding machine. The temperature of the process water should be consistent and as close to the melting point as possible. Otherwise, the material will crack and the mold will not fill properly. An air cooler injection molding machine has a close-tolerance temperature control unit that ensures the process water remains within a set range. The system maintains the process temperature within +0.5degF of the set value of 33degF.
Another important factor to consider is the amount of mold heat generated during manufacturing. Air-cooled molds take a long time to cool down and dissipate heat into the air. Therefore, colder temperatures require additional cooling expenses. For this reason, air-cooled molds are the best choice for most companies. The process also requires less electricity to maintain. But it's important to remember that air does not conduct heat as well as water.
To ensure that your molds are cool, you can install thermal pins. These are tubes that are drilled through the mold and cool the channels within. Then the coolant flows in one side of the blade and then vaporizes back into the main coolant. It's a simple, economical way to increase your mold's cooling capacity without having to replace the mold. You can also use thermal pins for air coolers to make them more efficient.
The cooling time of an injection molding process can be determined through a formula or equation. The effective thermal diffusivity of the mold can be calculated using an online calculator. The type of material used for injection molding also has a significant impact on the rate of heat transfer. Certain materials are better insulators than others. A good material to use for injection molding has a high melt, mold, and distortion temperature. These three factors will help you determine how long your mold should be cooled.
Air cooler front cover injection
JMT have an excellent quality range of moulds for air cooler front panels. These moulds are made from premium quality plastic and are available in various specifications and at competitive market prices. Apart from being affordable, we provide these moulds in stipulated time frame. In addition, we make sure to check all the components of these moulds for quality before dispatching them.